Pre-Construction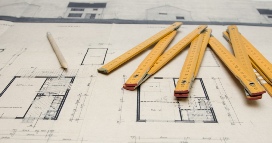 Getting the most for your construction dollar begins with all parties engaged in the process at the earliest time possible. Cost control, meeting schedule deadlines and optimizing value are based on decisions made at the initial stages of the job. Pre-construction allows the clients/owners to really explore what they are looking for and what solutions are available to best service their needs.
Through preconstruction services, a client is provided the benefit of a knowledgeable construction team of professionals that have the best interests of the customer in mind throughout the entire design and construction process
Benefits of Collaboration
This collaborative approach gives our clients the benefits of:
Information and data to make timely, well-informed decisions

Ensuring comprehensive tracking of project details

Holding team members accountable

Providing for decision making for the best solution
Maximizing Your Investment
Through preconstruction, the team is able to conduct risk management, effectively control cost, and adjust the design parameters without affecting the schedule or quality of the project.
We are able to define the impacts to the overall project, management processes and design areas such as electrical, plumbing, HVAC, and data/information technology support systems.
Entering into any construction project without understanding such impacts can result in downtime to these systems, client concerns about the efficiency of the team, and effects on the project's overall cost structure.
Tangible results are realized in accurate estimates which provide important information to help you maximize return on your investment.